Creating a safe and relaxed atmosphere for our tamariki to have fun and explore their inner selves.
What is the Puawai Puriri Programme?
The Puawau Puriri Holiday Programme provides a safe and relaxed atmosphere for our tamariki to take part in and enjoy various recreation experiences.
Holiday programmes are important for small community's where parents are needing extra support and care whilst working, not simply a treat for their children.
Who is the programme for?
Our programme is for 5-13 year olds and pushes children to be themselves all whilst learning, having set rules and boundaries but all done in a fun way.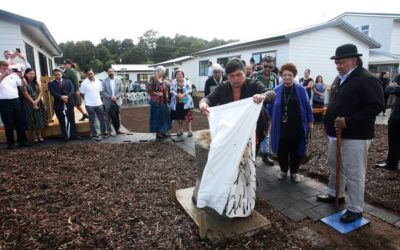 Papakāinga which have long been a vision of the Otangarei community have been officially opened. The six two-bedroom units – five of which will be available for whānau and one for onsite kaumātua and kuia support – have been under construction since mid-last year but have been a vision of Martin Kaipo, the chief executive of Te Hau Āwhiowhio o Otangarei Trust, for much longer.